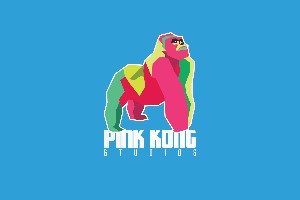 Pink Kong Studios
Award winning Pink Kong Studios creates branded entertainment and content for VR & AR storytelling.
Co-founded by Creative Director, Aoífe Doyle and Producer Niamh Herrity. The studio's vision is to create original, high end, story driven animated content for worldwide viewers.
We are driven to create innovations in storytelling. Adding value for our clients by being unafraid to colour outside the lines!
Our studio motto, "We bring Stories to Life" has never been truer than when we made Ireland's 1st Original animated Virtual Reality film – AURORA.
The film was premiered at the Audi Dublin International Film Festival in February 2018 as part of the 'Immersive Stories Conference' curated by Eoghan Cunneen of ILMxLAB and received a phenomenal response from festival goers.
Set in a beautiful forest clearing AURORA gives the audience space to experience the majesty of nature through a time-lapse style narrative of day to night, spring to winter and life to death. The immersive storytelling in AURORA gives the viewer a chance to feel, and to reflect on moments that may be passing too quickly in their own lives.