ARVR INNOVATE 2022 Agenda
#ARVRINNOVATE is our hashtag
---
9.00 am – Welcome Address: Alex Gibson, TU Dublin, Conference Founder
---
9.05 am- Camille Donegan, EIRMERSIVE, The Irish Immersive Economy, presentation on report commissioned by Immersive Technologies Skillnet, Animation Skillnet and Screen Skillnet.
---
9.15am — From Fighter Pilot to the Factory Floor: Virtual Reality and the Democratisation of Simulation Training– Niall Campion, VRAI.
---
9.30am – VR Mental Resilience Platform – Sabina Bonnici, vStream
---
9.45 am – An overview of Pico Interactive's hardware offering and benefits of VR Training : Rikesh Raja, Commercial Director, PICO Interactive
---
10.10am – Creative Industries & Gaming and Immersive Tech Panel – moderated by Camille Donegan, Solas VR.
Panelists
---
10.50am – Networking & Coffee Break sponsored by vStream
---
11.20am – Metaverse mania is calming down, but is it leaving behind unrealistically high expectations of what the future holds? James Watson, CMO, The Glimpse Group ( USA )
---
11.40am – Interdisciplinary Case-Studies Bridging Academia and Industry,Prof. Ann Mc Namara, Texas A+M University ( USA )
---
12.00pm – Metaverse: The future of human communication, collaboration, commerce and culture. Alan Smithson, Founder MetaVRse ( Canada )  ( live online presentation)
---
12.15pm – Building a start-up in the AR/VR Eco System – Holotoyz
---
12.30pm – Partner case-studies – Open Labs by TU Dublin with David Gardiner ( TU Dublin ) and Brendan Kellett, BioPharmaChem Skillnet Ireland.
---
1.00pm   – Lunch Break – note Lunch is not included in ticket price but a number of food outlet options will be available including a food/drink concession within the Expo Hall 3.
---
1.45pm    The Marketing Panel – How Immersive Technologies will power customer engagement Dr Joachim Sholtz, Brock University ( online ) Nicolas Moreno de Palma – Volograms, Chupi Sweetman – Chupi jewellery,   Donald Douglas– Return2Sender, Keith Lawler – Creative Director at Folk Wunderman Thompson : moderator Fardus Sultan, TU Dublin.
---
2.15pm    – High-Index Glass Portfolio to Help Accelerate Mass Adoption of Augmented Reality Technology, Francis Behan, European Director of Corporate Innovation Systems & Processes, Corning Incorporated ( USA )
---
2.30pm – Augmented Reality Enterprise Association Panel – Building the case of AR in Enterprise and Industry...chaired by Mark Sage, Executive Director, AREA. Participants Mark Thurgood –  RealWear, Emily Savage –  Ultraleap, Gary Smith – Welsh Water ( online )   and Ilmars Osmanis – Lightspeed 3D.
---
3.00pm -Networking & Coffee Break sponsored by Welsh Govt. in Ireland
---
3.35pm – Welsh creative tech ecosystem overview,  Mark John, Tramshed Tech.
---
3.50pm – The Future of Experience, Beyond the Metaverse, Peter Woodbridge, Draw & Code ( UK )
---
4.10pm – The Metaverse Panel – top panel of Irish and international guests discuss how AR and VR will be pivotal gateways into the Metaverse. Panelists confirmed include Aileen Carville, founder SKMMP, Jane Mc Daid, founder Thinkhouse and Paul Hamilton ( online ) global Metaverse specialist, Ogilvy ( Dubai ), Julie Smithson, co-founder MetaVRse ( online ) ,  Moderator is Damian Ryan, Partner, Moore Kingston Smith, London.
---
4.55pm Concluding remarks and  Conference Closes
---
5.15pm Post-conference drinks sponsored by Pico Interactive in Paddy Cullen's bar, Ballsbridge which is directly opposite the RDS,
The above agenda is correct at time of publication but may be subject to minor modification in advance of the event.
---
Join the online conversation using

#ARVRInnovate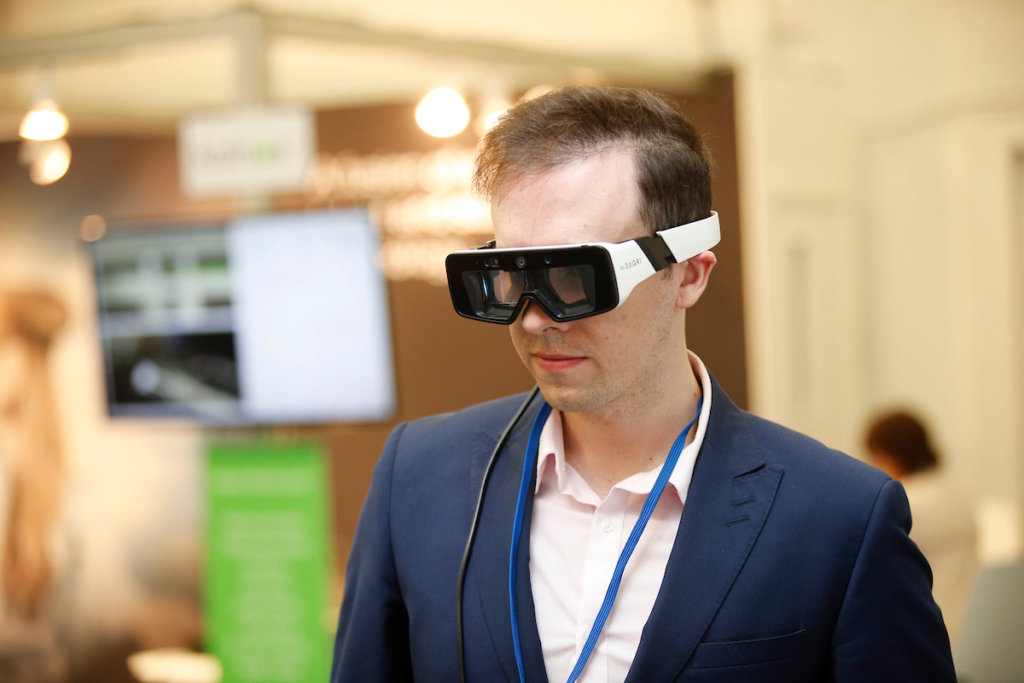 Main Stage 
Our main stage features talks and panels from some of the top minds and influencers in AR and VR today.
Expo Hall
Our 25 + expo booths showcase AR and VR applications in verticals such as  Engineering, Education, Software, Marketing and  Training.
This conference is attended by leading companies seeking to deploy immersive technologies in their organisations….join them on May 12th.