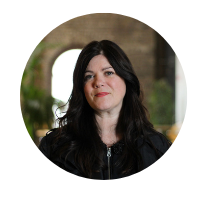 Aileen Carville
Aileen Carville has worked in luxury Fashion for the past 25 years as Commercial Director representing Luxury and NewGen Fashion Brands across London, Paris and Milan Fashion weeks.
Aileen has come through some of the leading accelerators including NDRC launchpad, Startupbootcamp FashionTech Milan and Creative Valley at Station F Paris.
In 2017 Aileen remodelled the manual malignancy of Fashion Week wholesale into the digital age with SKMMP Virtual Showrooms.
Created the 1st wave Virtual Showroom with high fidelity visual and 3D asset generation for Luxury Brands.
Aileen pioneered the first Fashion Week AR holograms in February 2018 at LFW and PFW and introduced ground breaking blended experience for Buyers within the physical or virtual showroom showroom setting.
The SKMMP DAM (Digital Assets Management) portal enables brands to assort and curate 3D assets to publish directly into spatial domains and Web 3 metaverse platforms.
In 2022 Aileen launched a new and separate platform, a direct response to fashion and beauty Brands asking SKMMP to activate Metaverse and Web3 applications.
Aileen is an Advisor and partner to 3D wearable company InRift Paris, also an EIR expert in WEB3 and The Metaverse at Fashioneering Lab USA.