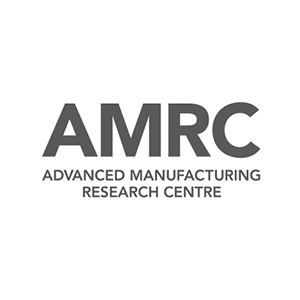 The Advanced Manufacturing research center (AMRC) is a world-leading cluster of industry-focused manufacturing R&D Centre's and supporting facilities. Originated as a collaboration between Boeing and the University of Sheffield. Now recognized as a global center of excellence, and a model for research centers worldwide. Developing new means, methods, tools and techniques to advance manufacturing technology.
The AMRC Factory2050 is our integrated manufacturing group, who primarily within several fields including Robotics and Automation, Metrology and Verification, Digitally Assisted Assembly (DAA) and Manufacturing Informatics. Factory 2050 plays a key role in understanding challenges and developing the technologies to support reconfigurable and flexible manufacturing. My primary role is working within the DAA team, on a verity of both augmented reality (AR) and virtual reality (VR) projects within a variety of different industries including Aerospace, Automotive, Nuclear, construction and utilities.
A few of the capabilities within DAA team include large data and informatics visualisation along with process and task verification, MES/PLM integration, factory layout and optimisation planning, user training and operator work instruction, just in time information delivery and remote support. We work with a range different technologies including mobile devices, wearable technology, head mounted displays, optical projection and immersive technologies.
The AMRC is built on strategic partnerships and within Factory 2050 DAA, we have relationships with a wide range of providers, developers and organisations, enabling us to develop and deliver the most advanced means and methodologies for digital manufacturing. Members of the AMRC are thought leaders in the Applied Visualisation community in the UK having been founder members of ImmerseUK and of the IET's Applied Visualisation community.