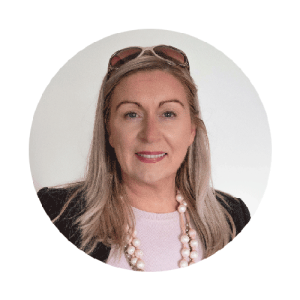 Brenda is a seasoned professional with a strong operations background and a proven track record in Business Development, Strategic Planning, and Human Resource Management. She is a graduate of University College Cork and has dedicated her career to improving organizational processes and developing policies and procedures that lead to increased productivity, quality control, and overall efficiency.
As the Head of Operations at Mersus, Brenda has built a culture of inclusion and diversity that fosters high performance and growth for each team member. Her leadership and oversight of the recruitment process and ongoing professional development ensure that Mersus builds trusted relationships with clients and partners.
Brenda is passionate about creating an environment that allows individuals to thrive and develop professionally. She has a reputation for excellence in organizational management, and her contributions have been critical to Mersus' success. Her focus on operational efficiency and client satisfaction has helped establish Mersus as a leading player in its industry.
About Mersus:
Mersus Technologies has established itself as a leading player in the immersive technology space. In 2022, the team won the National Manufacturing Awards 'Best Training & Development' program as well as the Irish Times Innovation Awards category, New Frontiers.