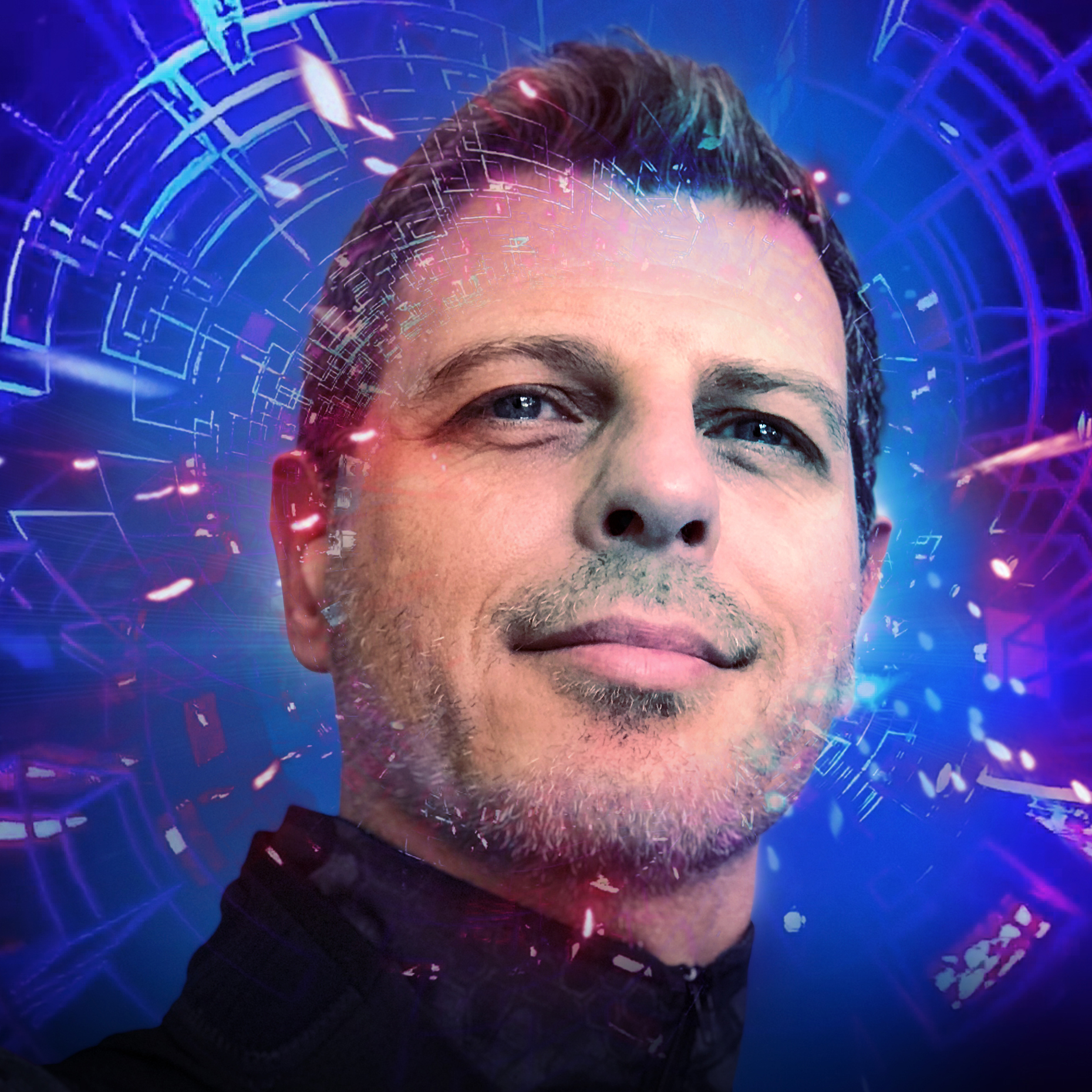 Dean Johnson, Keynote Speaker and Conference Host:
 Activ Right Brain.
We are delighted to welcome Dean back in 2019 as Conference Host and also Keynote Speaker. Dean last spoke at ARVR INNOVATE in 2017 and his high energy presentation captivated our audience then – and for 2019 Dean is promising an equally thought provoking contribution.
Dean Johnson doesn't just talk about the future, he designs it. He pushes boundaries, making the impossible, possible. On stage, Dean can be deeply dynamic with an unplugged engaging keynote or full theatre, where he takes his audience on an experiential journey that does more than make them think. He puts them at the centre of the action. The stage is his digital innovation lab where the whole audience becomes part of the world he shares. They hear, see and experience all the workings of an Activ Right Brain as he empowers them to adopt a tomorrow mindset, today.
As an accomplished design leader, writer, presenter, BBC tech pundit and Head of Innovation at Brandwidth, Dean Johnson is shaping the connected future for Film, TV, Automotive, Publishing, Music, Education and Leisure sectors with the emphasis on user experience and engagement. Dean is a Fellow and former VP of the Chartered Society of Designers and a Mentor for the British Fashion Council.
In 2016, Dean spent 24 hours in VR. Continuing to push boundaries in design and technology, this April Dean will be alongside Sarah Jones of Coventry University for 48 hours in virtual reality!
Dean is a top VR, IoT, CES, Industry 4.0 and Automotive Design Influencer and writes for numerous publications, his own blog ( www.activrightbrain.com ) and is the author of international #1 interactive iBook 'Digital Publishing: The Next Steps'
Recent conference appearances have included: BDL Accelerate, IAB MIXX, Develop:VR, FutureFest, IBC Rising Stars, Capitol Hill VR, AWE Santa Clara, FashTech Summit, Smart IoT London, TEDx Athens, The Wearable Technology Show, Silicon Beach, Bitspiration, Mobile Show Middle East, DBW New York, CONTEC Frankfurt and lecturing at the Strelka Institute Moscow.
Speaking Topic: Immersing a Brand: New Dimensions, New Stories, New Audiences
In his presentation Dean will talk  about how brands need to embrace ALL platforms to benefit from the most immersive ones – keeping the message and the audience connected. Essential for consistency of brand story and providing a route to sales.
Also given Dean's experience it presents a great opportunity to talk about emerging technology and how VR and AR can integrate into other tech such as AI and Autonomous vehicles.
| | |
| --- | --- |
| Keynote Speaker: | Dean Johnson |
| Location: | RDS Concert Hall |
| Time: | 2.00pm |
| Topic: | Immersing a Brand: New Dimensions, New Stories, New Audiences |