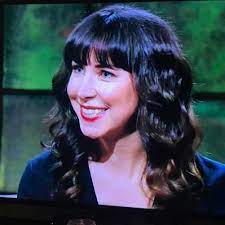 Jane Mc Daid – Founder Thinkhouse
As a young twenty something working in marketing, Jane saw that that brands were missing the mark when it came to connecting in a culturally-relevant way with younger consumers. She set about changing that.
Jane built Thinkhouse around this mission and now, with THINKHOUSE and THE YOUTH LAB, our work impacts over 100+ markets globally and we're listed by Campaign Magazine as one of the World's Leading Independent Agencies.
When it comes to the invention and adoption of technology and other trends and behaviours, young people lead the way. They always have. They are the most culturally influential cohort that exists – influencing both up and down the age-range.
They partner with some of the biggest brands in the world to help them understand and connect with youth audiences and are working on a number of metaverse initiatives currently. They transform and empower organisations, and teams, by helping them shift their mindset and adopt new ways of looking at the world, through the lens of the next generation.
| | |
| --- | --- |
| Speaker: | Pat Breen TD – Minister for Trade, Employment, Business, EU Digital Single Market and Data Protection |
| Location: | |
| Time: |  9am |
| Topic: | |