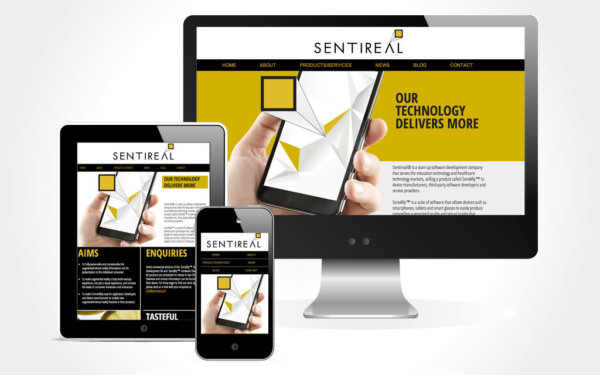 Northern Ireland's Sentireal is the latest technology company to join the list of exhibitors at this year's ARVR Innovate.
Sentireal creates software applications which are tailored to enhance the delivery of personalised training and guidance. Their software platforms allow smartphones, tablets and virtual reality (VR) headsets to become automated and personalized tutors. This automatically generated, but personalised guidance is presented using AR and VR. It also incorporates continuous background assessment of progress – making Sentireal's software applications inherently scalable learning solutions.
Founded by Dr David Trainor in 2013, the company possesses extensive augmented and virtual reality R&D skills, expertise in audio and video processing, digital communications, machine learning, artificial intelligence (AI), data security and System-on-Chip capabilities. These skills allow them to create platforms incorporating these cutting edge technologies to provide personalised training.
A particular appeal of the Sentireal offering is that their applications run on their specialist software platform 'immersonal'. By combining AR/VR with AI, the platform provides 'personal immersive learning'. This is an innovative and unique use of these technologies. Some companies use one element or the other, but Sentireal combines these advanced tools together to provide an immersive learning experience, with enhanced learning outcomes.
Sentireal's main market is medical and health care training, but the company also operates in other market verticals such as tourism and manufacturing. Sentireal has seen a significant upswing in sales over the course of the year and it is expected they will soon be announcing expansion plans.
If you would like to learn more about Sentireal be sure to check out their exhibit at ARVR Innovate. In the meantime more information is available on the Sentireal website – https://www.sentireal.com/index.html