When the ARVR Innovate conference was inaugurated in 2014 in Guinness Storehouse it was called the AR Marketing Conference. Founder Alex Gibson, from DIT's School of Marketing was convinced that the developing technology of augmented reality held great promise for brand marketers. And so, despite some hiccups along the way, it has proven to be. In a recent Mindshare Future's report Layered three dominant factors were given for the more widespread projected adoption of AR in 2018.
Firstly, the authors of the report claim that the tech giants are preparing for the next platform shift. The 2017 launches of Apple's ARKit and Google's ARCore can be seen as catalysts for development within the wider AR ecosystem. Alongside wider access to other AR developer tools, such as Snap's Lens Studio and ZapWorks, (the AR development platform from our partner Zappar), we are set to see a wave of AR innovation. Secondly, it is getting easier to access AR experiences as the technology is embedded in a range of apps and platforms. Finally, people are ready and waiting for an additional layer of content to enhance their world.
Having had a certain amount of time to experience AR to some degree (whether they are aware that the experience was powered by AR or not), people are becoming more comfortable with the technology and starting to expect the ability to unlock content through their smartphone. And there is plenty of scope for expansion on the upside. WARC, citing the same report point to the fact that only 51% of UK consumers claim to have tried AR. This despite the presence of leading players such as Blippar which is headquartered in the UK and boasts a host of top FMCG brands on its roster.
For our 2018 conference we have a number of great speakers with a keen eye on how AR and VR is impacting on marketers. New York based Manuel Sanchez founded Mass Ideation in 2009, where he took his experience and led teams to create AR campaigns for brands like Nickelodeon, IHOP & The Bronx Zoo to name a few.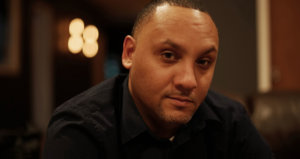 Miguel now works with brands like Chanel, Louis Vuitton, publicly traded Content Studio Recall Studios and Stealthmode start-up OpticSurg on Mixed Reality Strategy and Development. Miguel will educate the audience on how to convince stakeholders to begin using AR, VR & MR in any business right now.
Also keynoting will be local speaker Andrew Jenkinson from vStream.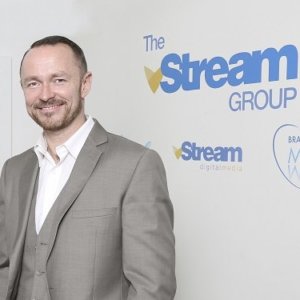 Among the latest VR and AR experiences developed by VStream are the opportunity to take a tour of the human heart for Pfizer, get live AR data streams while you are are courtside at the LA Lakers, and see under the hood of the new A7 for Audi with Microsoft Hololens. All of these, and more, are helping the more progressive generation of brands develop ever more immersive experiences for their customer base.