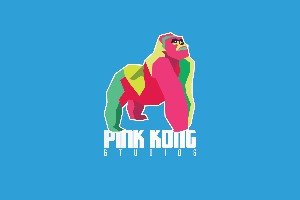 Pink Kong Studios will be bringing their widely acclaimed virtual reality film AURORA to ARVR Innovate 2018.
AURORA, Ireland's first original virtual reality film, is set in a beautiful forest clearing – giving the audience space to experience the wonder of nature. The film uses a moving time-lapse style narrative, moving from day to night, from spring to winter and from live to death.
AURORA's immersive style allows the viewer to get up close and personal with the characters, drawing them into the emotive storyline.
Pink Kong Studios was co-founded by Creative Director Aoife Doyle and Producer Niamh Herrity in 2014. Their vision is to create original, high end, story driven animated content for viewers all around the world. This content is created under the studio's guiding motto – "We bring Stories to Life".
Based in Dublin, the award winning Pink Kong Studios create branded animated entertainment for TV, film, VR, games and advertising houses. Their work has been showcased at numerous international animation festivals leading to recognition at home and abroad.
AURORA has followed that proud tradition, receiving critical acclaim since it was premiered at the recent Audi Dublin International Film Festival, shown as part of the Immersive Stories Conference.
As Director Aoife Doyle says, "Emerging technologies have always been on our agenda since myself and Niamh founded the studio in 2014. AURORA has afforded us the opportunity to realise a goal of creating a storytelling piece in VR. It's amazing that you can don a headset and be transported to another world. That's the great thing about immersive storytelling!
"Time can be profound and precious, and we really wanted the audience to take a moment and appreciate that. The story follows the lives of a young family and all who inhabit the films vividly coloured landscape. We really wanted to create an emotional and immersive experience. As we watch the seasons change Nature herself becomes a central character in the piece.
"VR filmmaking is different, the audience has control of the viewfinder, they can look where they want and it's my job to draw them in with action, sound and staging. We needed to create a whole new VR story-pipeline in the studio to account for the unique nature of the medium. It can be challenging to storyboard for a film when your audience has the ability to look 360 degrees and move around the set.
"VR can be such a powerful medium! You can completely immerse you audience in a whole world of your creation. We definitely want to explore the medium further and look at multi-act stories and episodic series," Aoife concluded.
A great experience for VR enthusiasts and first timers alike, ARVR Innovate is looking forward to welcoming AURORA and Pink Kong Studios to the RDS on 10th May.