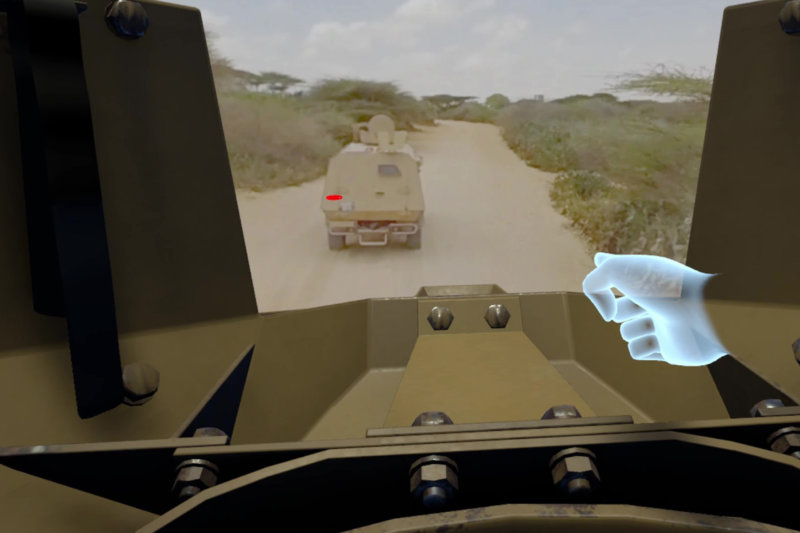 You're in a jeep convoy, navigating a dusty road in Somalia. The road is known to have been planted with improvised explosive devices (IEDs). Each turn is fraught with peril, never knowing what lies in wait, buried ahead.
Suddenly a loud explosion. Soldiers are flung across the road, scattered by the force of the blast. The injuries are horrific.
Thankfully no one was injured in the making of this impactful drive in hostile territory. Participants get to learn valuable lessons about the need for vigilance thanks to this virtual reality experience which was produced for the United Nations to mark International Mine Awareness Day in April.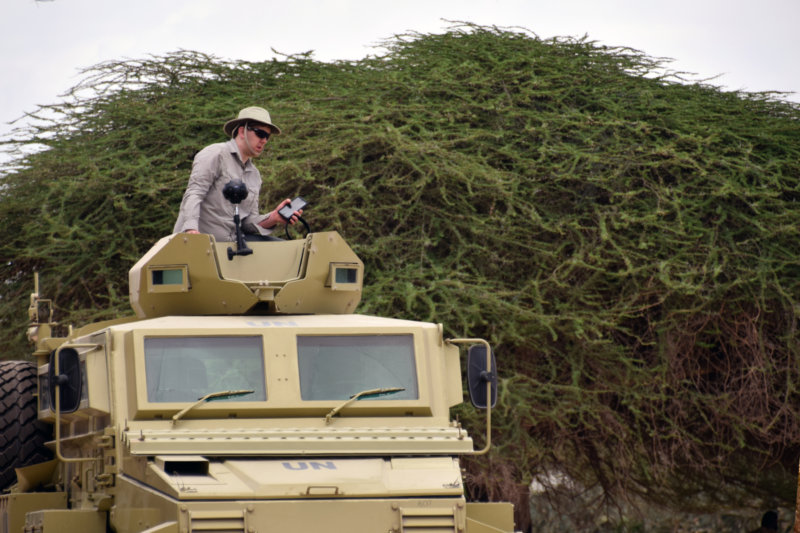 Niall Campion mounts VRAI 360 camera equipment on UN vehicle while filming in Somalia
The experience was delivered courtesy of VRAI, a Dublin based virtual reality and augmented reality company which has been at the forefront of delivering detailed immersive experiences across a range of different sectors.
VRAI was founded by Niall Campion, who had previously worked in film and television for 15 years. Amongst his claims to fame in that time was his work creating the background graphics for the RTE 9 O'Clock News set.
His experience in delivering high quality visuals has served him well in his VR and AR work. For example, the jeep convoy experience uses real 360° video footage filmed on the ground in Mogadishu, combined with computer generated vehicles which were added afterwards.
As Niall explains, "We put a strong emphasis on realism in visuals. That is why it was so important to use real life footage from on the ground in Somalia. One of our core beliefs is that to make the experience as immersive as possible then it needs to seem as real or authentic as possible. The other point is that the visuals have to work in hand with the story we are trying to convey. That is how we approach every project we have undertaken. It has worked well in this United Nations project and we believe it is why we have been able to deliver consistently strong experiences for a range of national and international clients."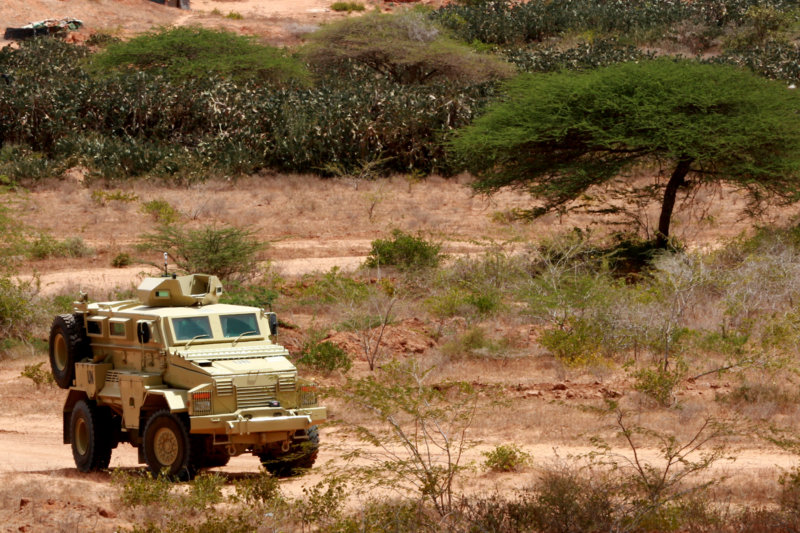 UN vehicle complete with VRAI filming equipment on location
VRAI initially began delivering VR experiences for companies like ESB and Kerry Group, as well as with the Irish Defence Forces.
While the company initially started working with Irish based organisations, their outlook is now international. Along with the United Nation's project, they have also been working with a charity in Vietnam this year and further foreign projects are on the horizon.
This is reflected in the company's business plan, with €500,000+ to be invested in the company over the next three years. By 2020 VRAI hope to grow their staff numbers to 12. The company also expect to see further growth in the number of projects they deliver this year, more than doubling their output from 2017.
VRAI will be exhibiting their IED Somalia project and ChildFund Vietnam at ARVR Innovate 2018.