Anyone who is interested in the Irish augmented reality and virtual reality industry will be familiar with vStream. The company are undoubtedly one of the first sector success stories to come out of Ireland.
vStream has made a massive progress in the growth of their business, since they were formed a little over 10 years ago. When they first opened their doors there were four people working in the business. Since then company has increased considerably, growing 1000% over the last decade and now operating offices in Dublin, London and New York. An office on the West Coast of America is also on the cards, given vStream's extensive work in that part of the world with the San Francisco 49ers and the Los Angeles Lakers.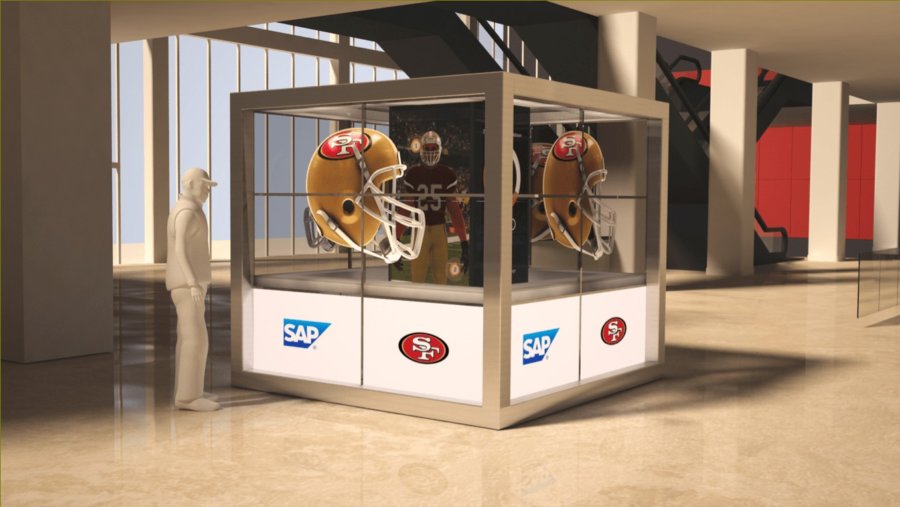 vStream are regarded as innovators who deliver high calibre work across the augmented reality, virtual reality and mixed reality spectrums. Founded by childhood friends Andrew Jenkinson and Niall O'Driscoll, the company initially provided digital advertising services, working with companies like Jameson Irish Whiskey and others. Advertising may have been what first started bringing in revenue, but the company always had its eye on a bigger prize – specifically the potential offered by innovative, immersive technologies.
One of vStream's first major successes in this area was their work with McLaren. As Andrew Jenkinson describes it, "We walked into McLaren and said, "Hey you know Iron Man? Well we're going to build a controlled hologram for you where you can interact with hand gestures."" The pitch was extremely well received with Ron Dennis giving vStream the green light to build something that had never been done before.
As some of the major brands already mentioned show, vStream has a particularly strong affinity with the sports market. They also work extensively with retail and with healthcare, particularly from a VR perspective in the latter case.
They are also currently working on an exciting new project with Audi International which will allow users to go under the skin of the car and interact with the tech within. This service will use mixed reality to bring the vehicle to life.
The ideal vStream client is someone who wants to be the first to do something. This innovative and forward-looking outlook has served the company well as they continue to work with major international and national brands including a variety of household names such as O2, Aer Lingus, Cadbury, Sage, SAP Dulux, Irish Distillers and many more.
vStream's immense technical capabilities have clearly helped them capture attention but as Andrew Jenkinson puts it the real distinguishing factor has been their focus on narrative. "For us, story is key. The story is always more important than the technology. It's what makes the experience compelling. The technology is there to bring that narrative to another level, but without the clear story hook to build from a lot of the time you are left with a sterile experience."
This is the belief that has been at the core of vStream's work and it is why their reputation in Ireland and abroad continues to soar.
ARVR Innovate are delighted to have vStream on board as partner for this year's conference, continuing our strong association with this remarkable Irish company.
To read more about vStream go to their website by clicking here>>>